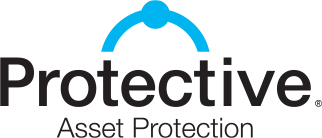 Extended Service Contract Program Highlights
Up to 8 year terms
Can be transferred when coverage camper is sold
Additional benefits include: towing, emergency road service, travel expenses, food spoilage, fuel delivery, payment plan, deductible reduction, manufacturer's deductible and concierge services
Platinum Coverage
XtraRide Platinum is an exclusionary level of coverage that protects all vehicle components on new and pre-owned campers (including components listed in all previous coverage levels) against the cost of breakdowns due to mechanical defects, subject to specified exceptions.
Exceptions and excluded components are summarized below*.
Vehicle misuse, commercial use and racing and vehicle alterations
Damage caused by a non-covered part or an external force or event
Routine maintenance, leaks and noises
Repairs or replacements that are unauthorized, for performance enhancement, or subject to a manufacturer's warranty, manufacturer's recall or other coverage
Any vehicle retrofitted with aftermarket equipment to use alternative fuels including but not limited to: LPG, CNG, methanol, ethanol, or RFG
In addition, the following components are among those explicitly excluded: Glass, lenses, light bulbs, all fuses , brake rotors, weather strips, trim, moldings, bright metal, chrome, upholstery and carpet, paint, outside ornamentation, bumpers, body sheet metal and panels, caulking, sealants, washers, grouting, external bolts, clips, loose fasteners and connections, battery, distributor cap and rotor, exhaust and emission system, fuel cells, vorad collision warning systems, filters, spark plugs, spark plug wires, gluing compounds, tires and wheels/rims.
Tires and wheels/rims are only covered if the optional tire and wheel coverage plan is purchased. Any incidental or consequential damage from a tire or wheel failure is specifically excluded.
Any of the following repairs or replacements are also excluded: Squeaking of floors, uneven floors, bowed walls or ceilings, warping or cracking of floors, walls, ceiling, wood framing, any deficiency in finish carpentry, woodwork, millwork, louvers, vents, siding, roofing materials, sealants, sheet metal, windows, doors, hardware, weather-stripping, seals and/or gaskets including: slide-outs, doors, windows, drawers and appliances; glazing, delamination, discoloration of any material, hard surface flooring, resilient flooring, finished wood flooring, carpentry, ceiling materials, paint finishes, wall covering, cabinets, vanities, bedding, window shades, treatments and draperies, upholstery, fabric and furniture (seals and gaskets are covered for slide-outs and appliances), any cosmetic damage to light fixtures or ceiling fans, cable, satellite or telephone wiring; rollers, racks/shelves, baskets, buckets, glass, microwave or oven meat probes/rotisseries, handles, knobs or dials
Additional Benefits*
Coverage for the following benefits begins at the time of service agreement purchase. Deductibles do not apply to benefit amounts.
Towing to the nearest qualified repair facility
Emergency road service provides reimbursement up to $300 for jumpstart, fuel delivery, spare tire replacement and lock-out services
Travel expenses reimbursement for meals and lodging
Food spoilage reimbursement when a breakdown causes food to spoil
Vehicle fluid delivery to provide gas or fluids
Deductible reduction reduces deductible 50% if towable is returned to selling dealer for repairs
Manufacturer's deductible provides reimbursement up to $100 when a covered component fails during the manufacturer's warranty and a deductible applies
Concierge service benefits provide 24 / 7 access to:
ATM & business locators
Car rental / hotel / restaurant reservations
Rental car return
Guaranteed hotel check-in
Flight / hotel rebooking – during an emergency
Missed connections coordination
Emergency return travel arrangements
Turn-by-turn driving directions
Traffic reports, restaurant / RV campground referrals
RV storage facility locators
RV personal delivery service
Prescription delivery
Wireless device assistance
Historical site & pet care locators
Golf course tee time reservations / referrals
Ticket coordination (theater / music / sports)
Local activities calendar
RVIA / ASE / Master certified technical assistance
Dealer / repair facility locator services
Transfer benefit if vehicle is sold while the service contract is still active
*All plan benefits are subject to maximum reimbursement limits, may not be available in all states and may be different for each vehicle protection plan. Please see your service contract for all details